Our Arabic foundation course is one of the most popular courses among the people who wish to speak Arabic like native Arab speakers. This course also prepares you to recite the holy Quran with the correct accent. 
Course Details: 
Arabic is the language of the Holy Quran. It is the very language in which the divine revelations were bestowed upon the Holy Prophet (peace be upon him). The course includes learning: 
Letters (The student learns pronunciation and correct articulation of Arabic alphabets)
Connecting letters (The student learns to connect different alphabets together and their phonetics)
Signs (The student learns to differentiate between different signs and how they affect the phonetics of Arabic letters). These signs include:
Short Vowels (fathah, dammah, kasrah)
Other signs (shaddah, sukoon, tanween)
Long vowels (alif madd, wow madd, yaa madd)….etc
Learning Objectives: 
By the end of this course the students will be able to:  
Differentiate between different alphabets
Differentiate between the phonetics of Arabic alphabets
Connect the alphabets correctly
Differentiate between the signs and how they affect the phonetics of Arabic alphabets
Our Teachers: 
Kheir Academy has one of the best teaching staff available for our students. Our teachers are graduates of Al Azhar University and hold Ijaza in teaching Arabic language. We train and equip our teachers with the latest technological tools which help them to conduct the classes online. Using modern teaching methods ensures that students have a great learning experience. 
It is probably one of the best ways to uplift one's spirits and make you come closer to Allah.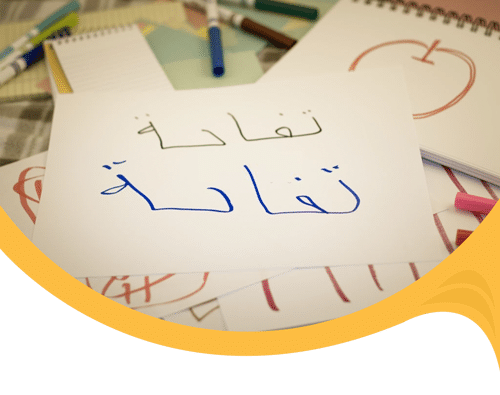 Through this course we aim to provide our students with a better understanding of the Arabic language
Course has been designed to  develop a deeper understanding of the Islamic values and principles